Advertisement
Actualizaciones recientes
Café de Franca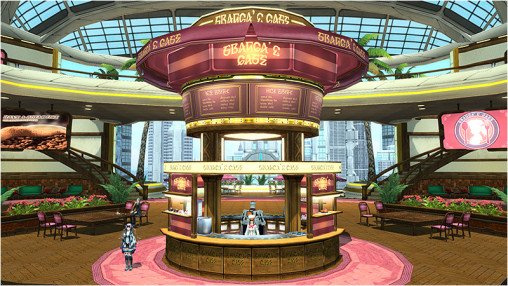 Café de Franca está abierto para los negocios! En el interior se encuentra la cocina Shop y Habilidad Anillo Shop, que ofrece la oportunidad de intercambiar sus materiales recogidos para una variedad de artículos.Hablar con el experto en la recolección Sofía para aprender todo sobre la nueva característica. Ella y el pulcro Yerkes también tiene una selección de recolección de órdenes de clientes relacionados.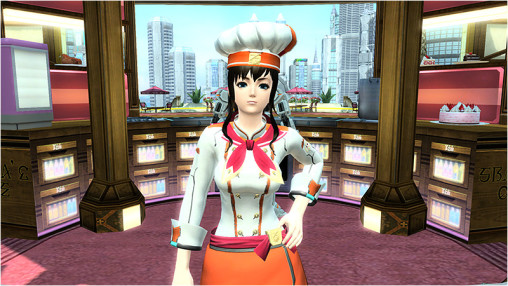 Puede introducir el café ya sea por ir dentro de su entrada cerca de Franca en el área de compras, o simplemente abriendo el menú rápido y seleccionando el 'ir a una de Franca Café' opción.
La tienda de cocina
Cocinar platos deliciosos con Ida por el comercio en los alimentos reunidos en la cocina Shop! Tipo de cocina son elementos consumibles, capaces de otorgar efectos temporales para el usuario. Algunos de estos efectos pueden incluso ayudar con la recolección de materiales. Puede aumentar el número de comidas que usted puede hacer por el desbloqueo de ciertas realizaciones de recolección.
Habilidad Anillo Shop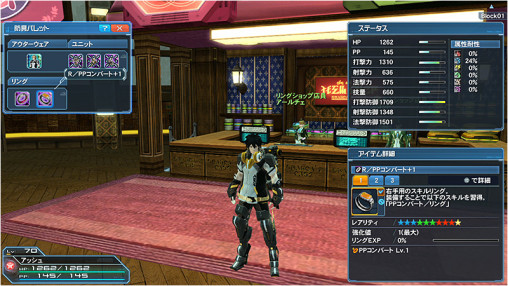 El anillo Habilidad Shop introduce una categoría de equipo nuevo! Al equipar a los anillos de habilidad, los jugadores pueden acceder a una gran cantidad de diferentes habilidades. Hay dos tipos de anillos, L-Rings y R-anillos, que pueden ser equipados ya sea en el lado izquierdo o derecho.
L-anillos se utilizan para modificar el comportamiento, ya sea de un arma, o apoyar una de las principales destrezas clase. Impulsar las estadísticas de estos anillos por molerlos en el Laboratorio de artículos.
L / JG ヘ ブ ン リ ー F (Caída JG Celestial)

L / フ ロ ン ト S ロ ー ル (Frente S-Roll)

L / RR フ ィ ー ル ド (R-Inversor de campo)

L / シ ョ ー ト コ ン バ ッ ト (Combate corto)
R-Rings dar efectos equivalentes a los de una habilidad de clase. Con éstos, usted será capaz de utilizar las habilidades para las clases que no estén establecidos como la clase principal o secundario.
R / マ ッ シ ブ ハ ン タ ー (Massive Hunter)

R / キ リ ン グ ボ ー ナ ス (Killing Bono)

R / フ ォ ト ン フ レ ア (fotones de la llamarada)
Lista de los anillos de habilidad y descripciones
nuevas mascotas
Conocer Marron y melón, las últimas mascotas a unirse conjunto del invocador!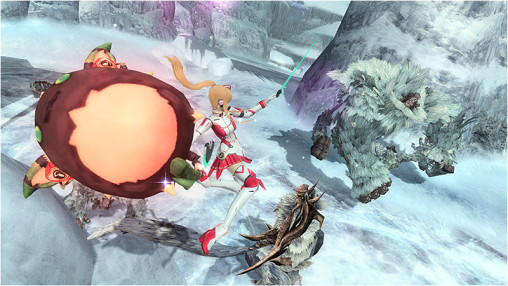 Sus cuerpos se hacen más grandes a medida que reciben daño de los enemigos. Arrojarlos a sus enemigos en este estado para causar una explosión, causando daño pesado. Sin embargo, la explosión incapacite ellos por algún tiempo. Aunque un poco difícil de usar, este dúo puede convertirse en un poderoso aliado cuando se utiliza con habilidad.
PSO 2 The animation Trailer
EPISODE 3 DELUXE Update
03/21/2015
Since some items are in limited numbers, I decided to do a quick update.
Winners Design 2: Side B Update
White Day Update (Part 2)
Cosmo Fleet Hero
12/25/2014